SCIENTIFIC PLATFORM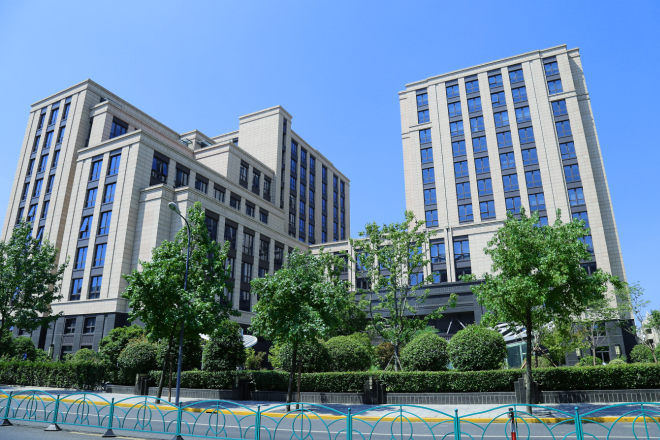 Gene therapies are employed to treat or prevent diseases caused by single gene mutation or expression failure. They offer an unprecedented opportunity, even a cure, for patients with diseases that existing interventions are inadequate. A viral vector is commonly used to deliver a normal copy of the gene to the cells. As a result, the transgene expresses normal proteins in vivo, which will rescue or enhance function and provide clinical benefits to patients.
The recombinant adeno-associated virus (AAV) vector used in gene therapy drugs developed by Belief BioMed is the industry's leading platform for in vivo gene delivery. Compared with other delivery vectors, AAV brings significant benefits due to its non-pathogenicity, low immune response, high transduction efficiency, improved tissue/cell specificity and long-term transgene expression activity. In addition, promoter, as well as other components, is designed and incorporated into cassette to drive different levels of gene expression or to limit it to specific cell types.
Belief BioMed holds comprehensive patent portfolio covering a variety of gene therapy targets, capsids & expression cassettes. Leveraging internal AAV capsid development platform, we have developed a number of innovative capsids with high tissue specificity and transduction efficiency,and continued evolving them to design a therapy candidate specific to the disease being targeted. We believe the internal customization capability enables us to develop the best-in-class gene therapies in the industry.
MANUFACTURING PLATFORM
With years of accumulation of scientific and engineering expertise in Adeno-associated Virus (AAV), Belief BioMed has established a process that includes the world's leading serum-free culture process for HEK293 cell suspension and a full-scale chromatographic purification process. The Minhang R&D and manufacturing center has successfully passed the validation test and is capable of handling standardized mass production of AAV from 200L to 500L. In addition, with  a production capacity of up to 2000L for a single batch, our manufacturing site located in Shanghai Lingang Special Area is GMP compliant, and can meet the needs for commercial batch production. As of today, it has successfully produced the Investigational Medicinal Products (IMPs) for our first Phase III clinical trial.
Minhang R&D and manufacturing center is designed and operated in compliance with GMP-like standards. The 5,000 square meter facilities include plasmid production and purification, cell expansion, virus packaging, virus purification, finished product filling, and quality control to meet the needs of innovative gene therapies from preclinical stage to clinical development.
A large GMP production base in the Lingang Special Area of Shanghai, with a plant area of 15,000 square meters, including three 200L plasmid production lines; three rAAV production lines with flexible scale switching between 200L, 500L and 2000L; fully automated sterile filling system; Clean In Place (CIP) / Sanitize in Place (SIP) dispensing center; high standard quality control laboratory; The Lingang production base has a pilot production line, including a 50L plasmid fermentation and purification line, a 200L virus packaging and purification line, and a GMP-certified sterile isolator-based filling line, that can meet the production needs from pre-clinical to clinical development stages. The plant equipment and facilities have obtained a variety of validations and are fully compliant with GMP standards, to meet the requirements of phase III clinical study and commercialization of innovative gene therapies.
The management and science  team at Belief BioMed is consisted of hundreds of experienced members with expertise in process development, analytical method development, manufacturing, quality control, regulatory policy, and project management for gene therapy. Our team continues to optimize and upgrade the production process and analytical methods of rAAV vectors, and has completed product development, pilot production and IND filing for several gene therapy projects, some of which have entered the clinical trial stage. The in-house development process and people development programs are designed in a way to ensure that the know-how acquired during the development process remains within the company, which is also one of the core competitiveness and technical barriers we strive to build.